Oh yeah, it is winter! Goodbye 65 degrees. Hello 27 degrees.

Last night, Tom went out to take some photos. It had been sleeting all day with intermittent snow, and finally by about 9:30pm it started to really snow. We didn't get a lot, maybe 5 or 6 inches, but today the kids in the neighborhood are loving it as long as they don't try to walk across driveways. All the sidewalks, driveways and roads are covered with a thick layer of ice and they are pretty treacherous.

But, it looks pretty. This was last night about 10:00pm ...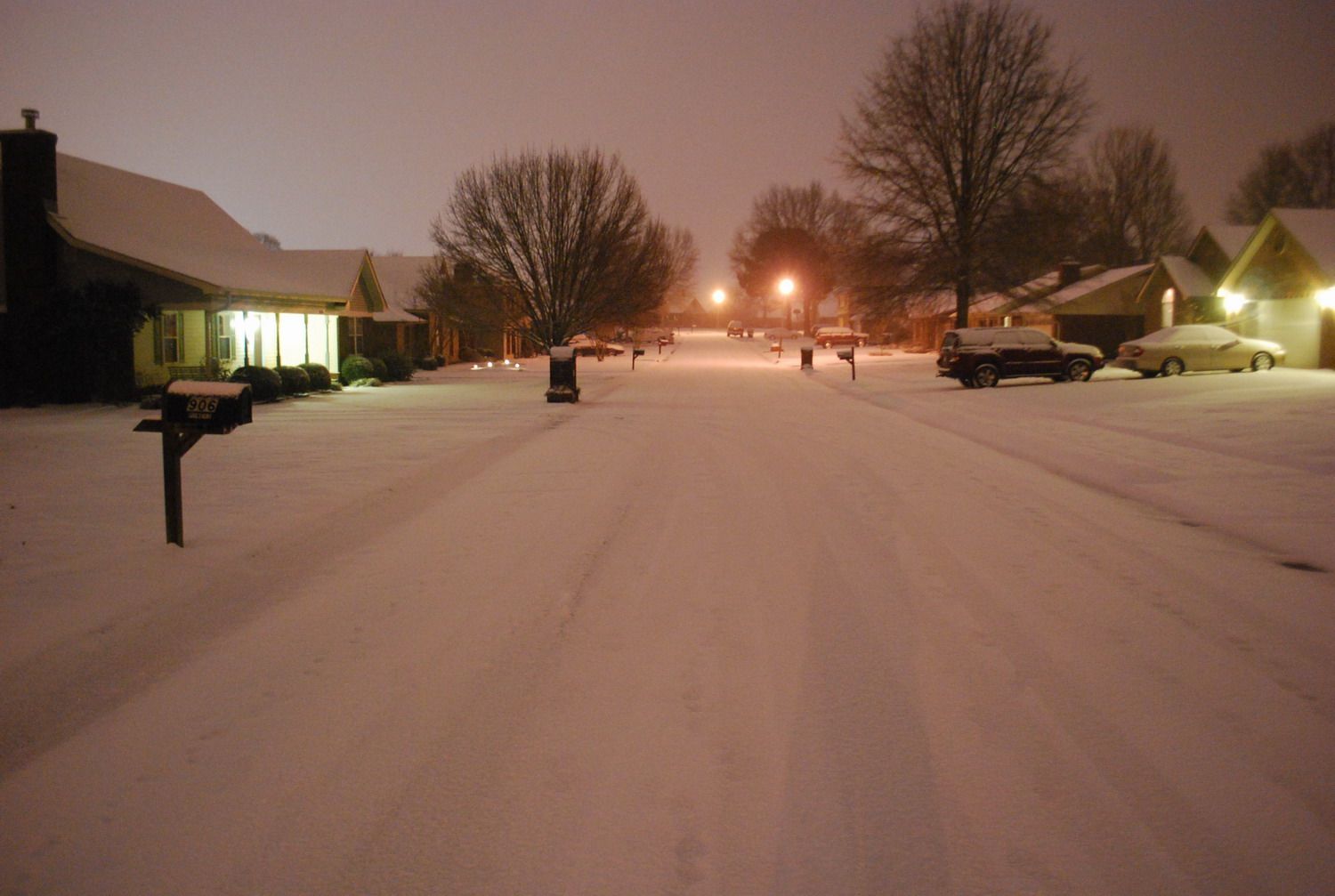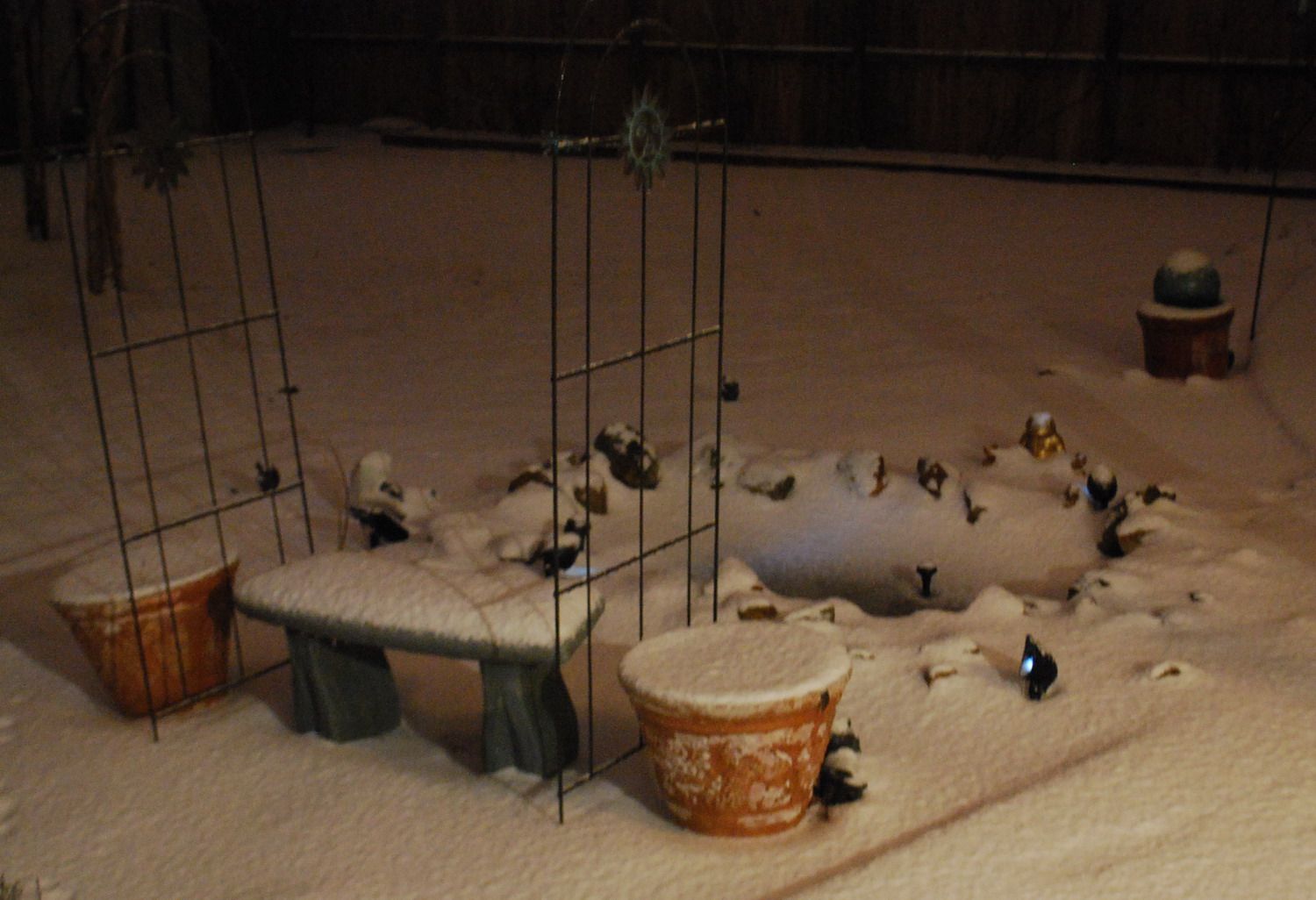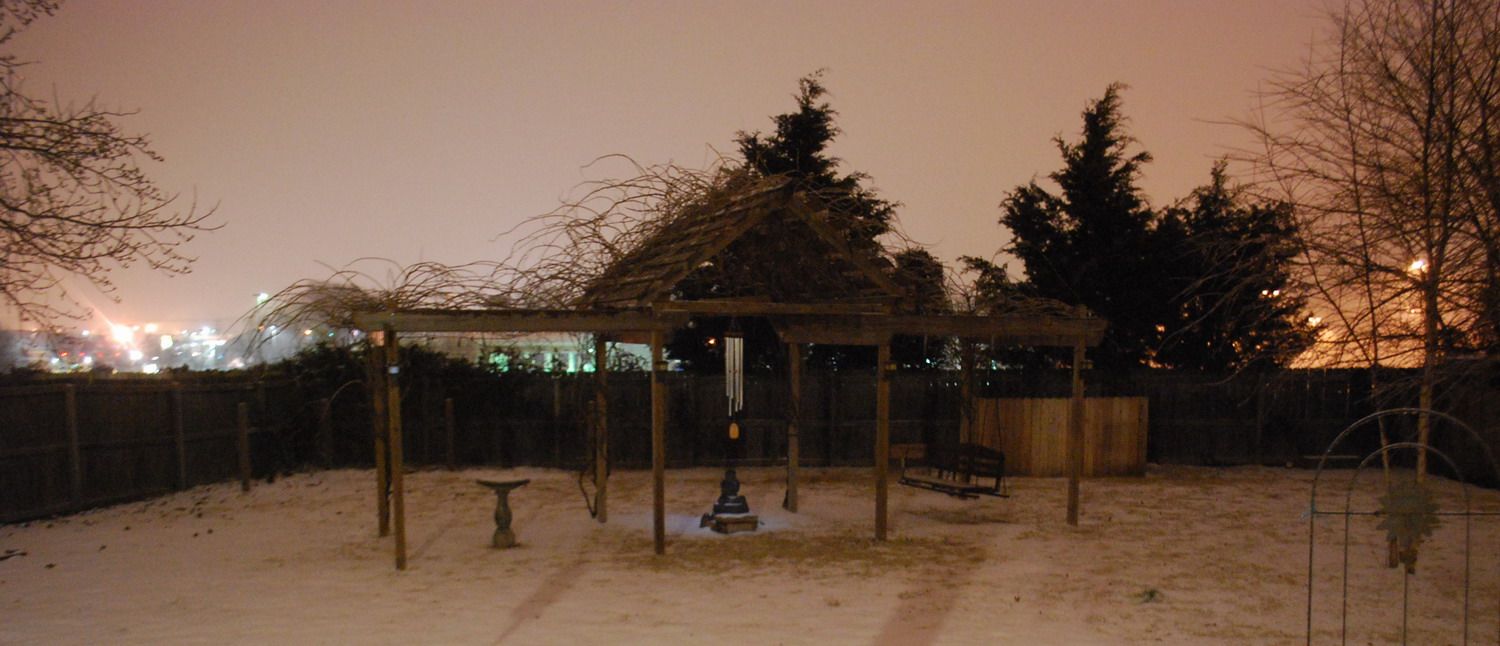 And this morning about 7:00am ...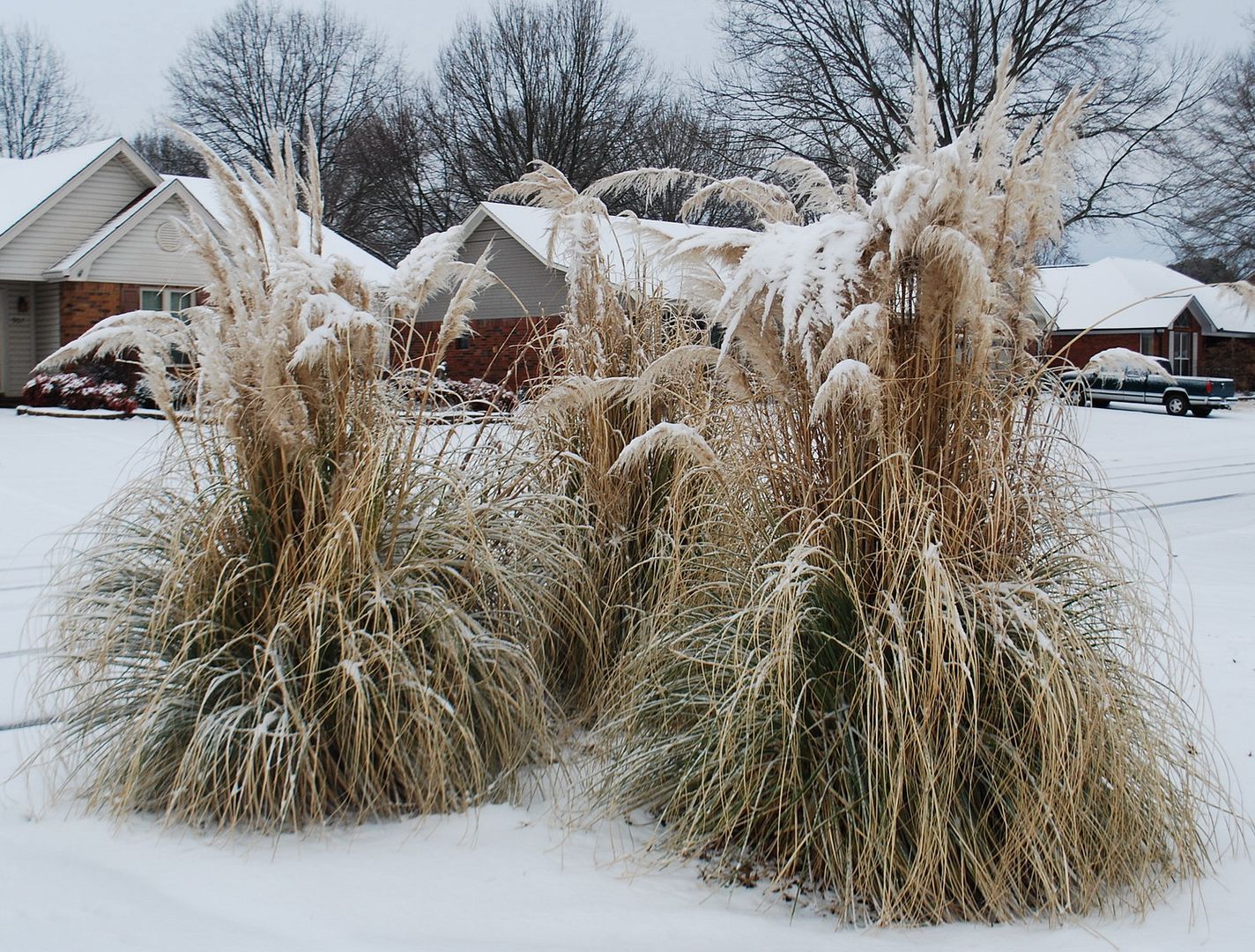 The birds are grateful for the bird feeder we have in backyard. I don't know if you will be able to see the redheaded woodpecker on the feeder. I used to see them quite often when we lived in the country, but this is the first one I've seen since we moved into town...
And Joe, well, he goes outside with some coaxing, runs around the backyard looking for a warm spot to stand while he does his business, then after the emotional trauma of having to stand in the snow up to his belly and pee, he's ready for a nap in order to recuperate...
What is an ice and snow storm without a little humor. I shamelessly stole the following little tidbit from Linda Hicks, a reporter for our local newspaper, who posted this
on her blog
.
.....ice on da ground.....ice on da ground.....drivin' like a fool when there's ice on the ground.....look at ya now.....car spinnin' 'round.....drivin' like a fool when there's ice on da ground.....