The ad for our travel trailer went live on Craigslist this afternoon.

We're looking to buy this motorhome: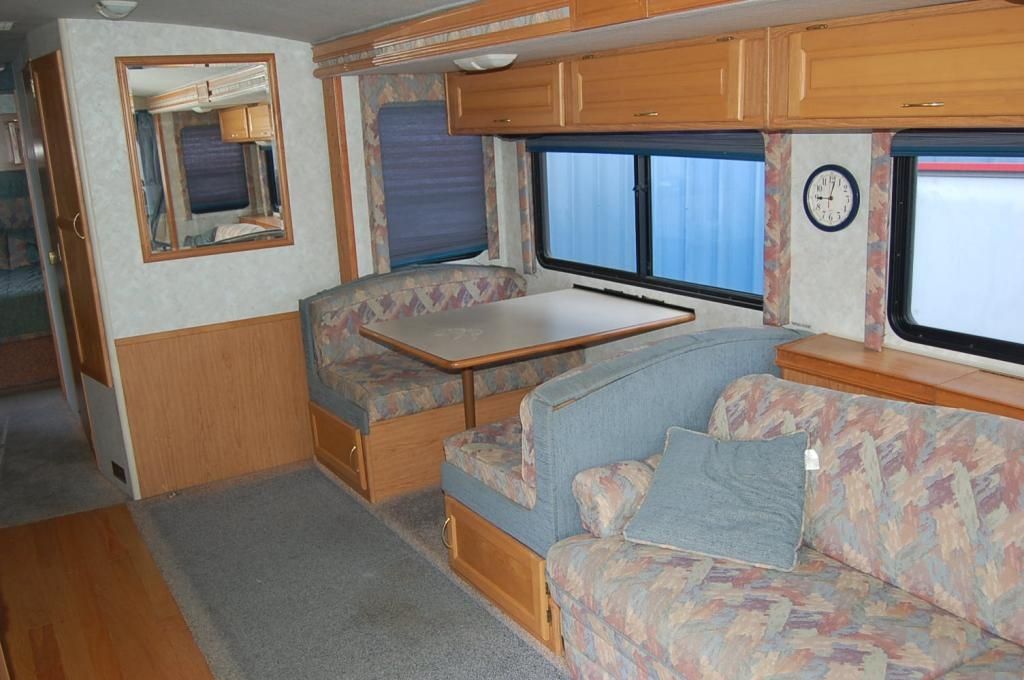 Yes, it's just a photo of the couch and dinette areas. The slideout is open, so it looks pretty spacious. It shows some wear but nothing we can't fix or change with time. And a huge plus is that it doesn't smell like cigarette smoke!
If you'd like to see the rest of the photos, you can find them
HERE
It's an older one, 1998. We'll do a little work on it, like get rid of the light blue carpeting (I'm not a fan)and replace it with wood flooring; replace the closet doors; remove the mirror backsplash behind the sink and stove and replace it with a nice looking formica; plus some general clean up.
Next step is to buy another smaller car we can tow behind the RV and sell the Expedition.
If everything pans out and we take possession this month, Tom wants to take a short trip sometime in October. I don't know where we will go, but I don't think very far or for very long. We're saving our off time for the holidays. Rest assured though, we'll be going somewhere in our near future.