My visit with my youngest son and his family in Florida was awesome. We spent time at a beautiful rental property with a gorgeous pool. I won't call it a "swimming" pool because, as my daughter-in-law Kelly said, the pool wasn't really built for swimming, but for "chillin'" What do you think?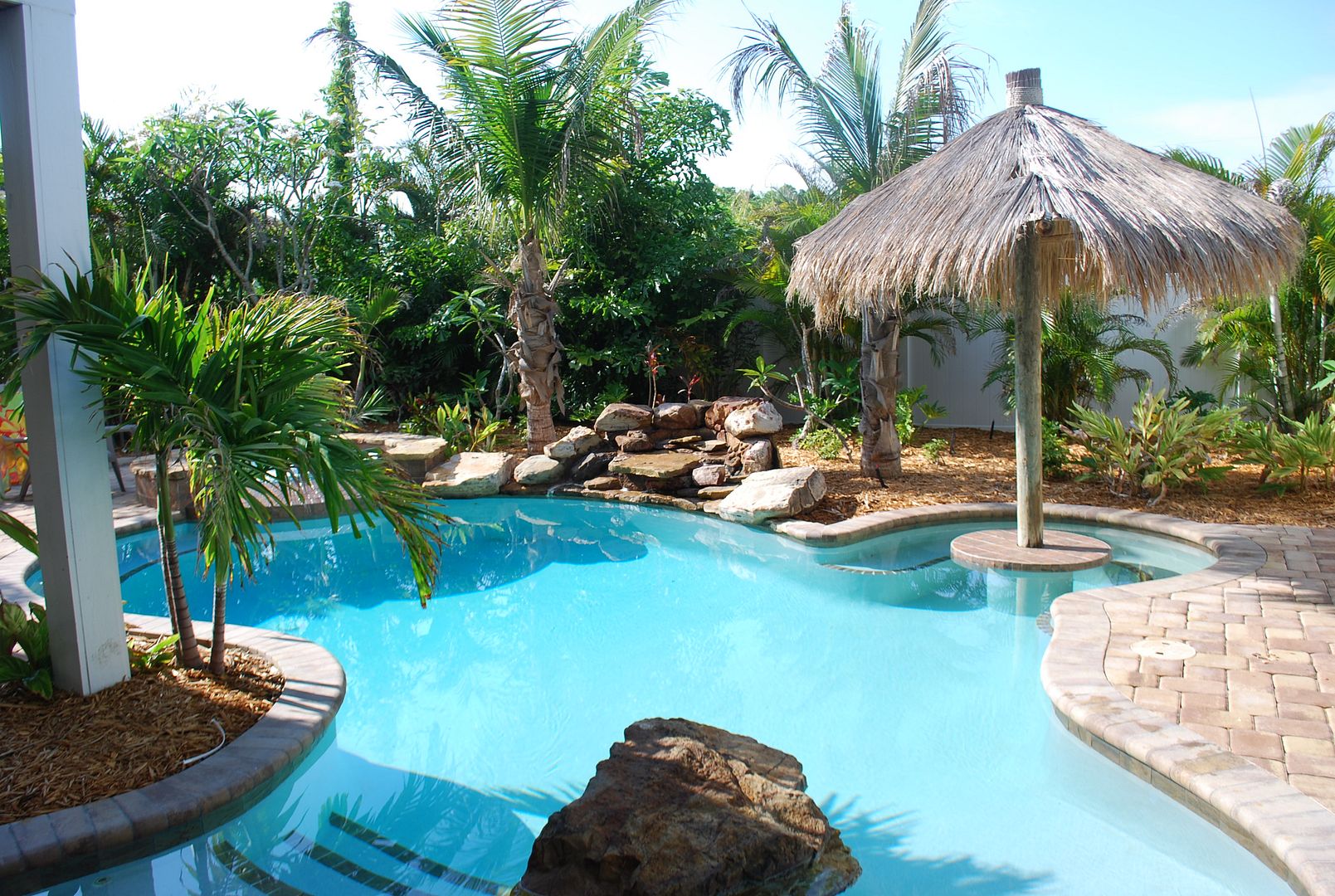 I spent time with my grandkids.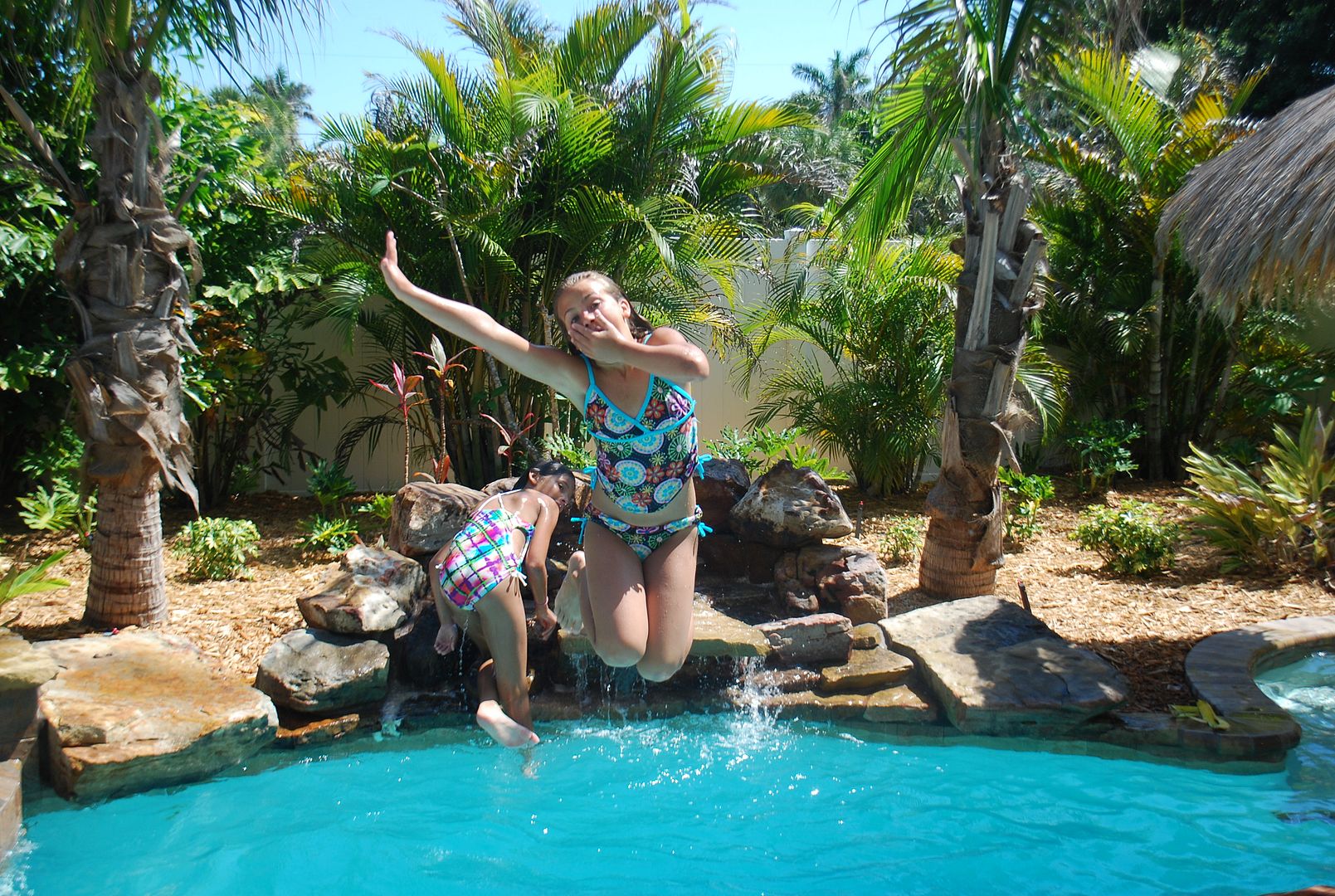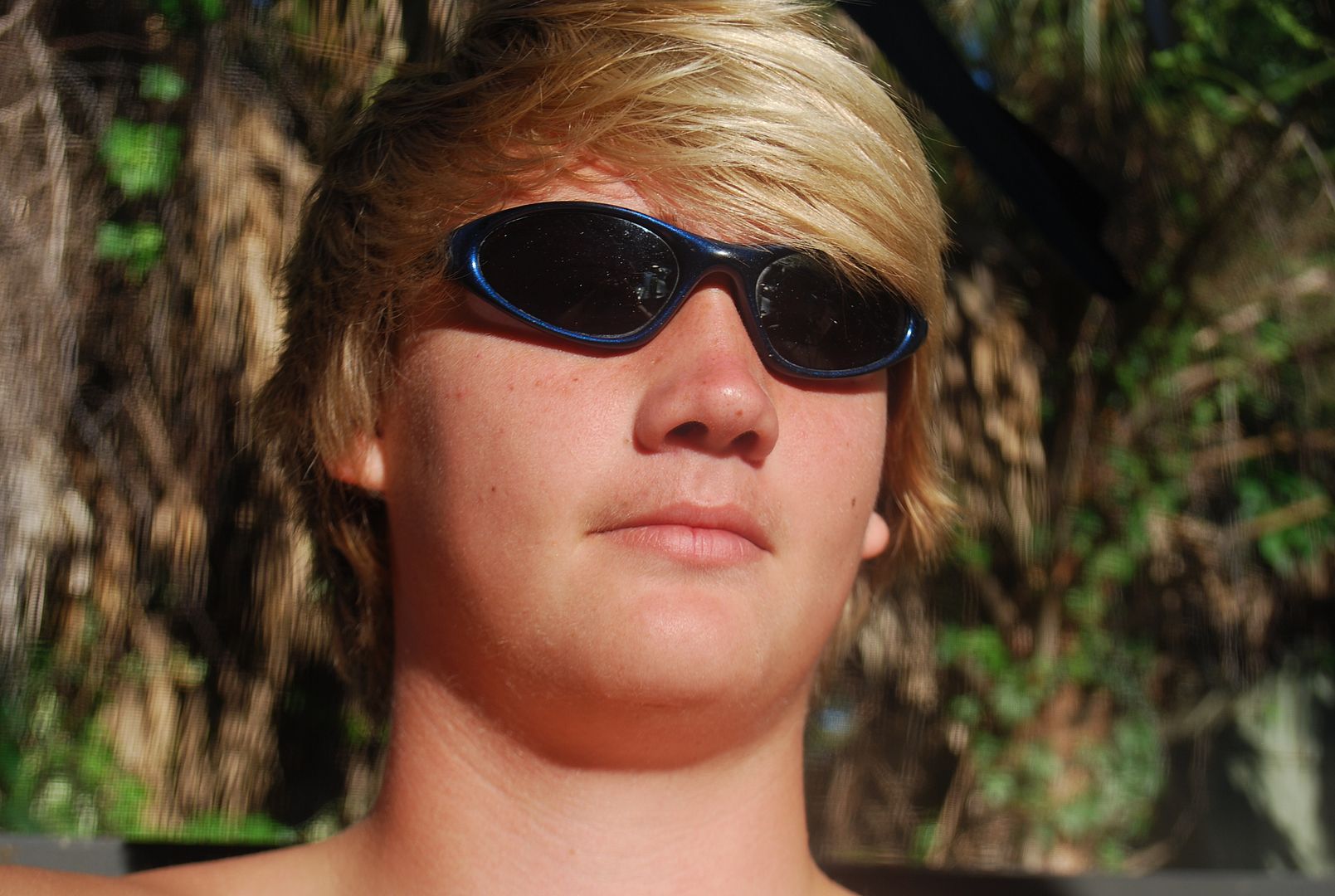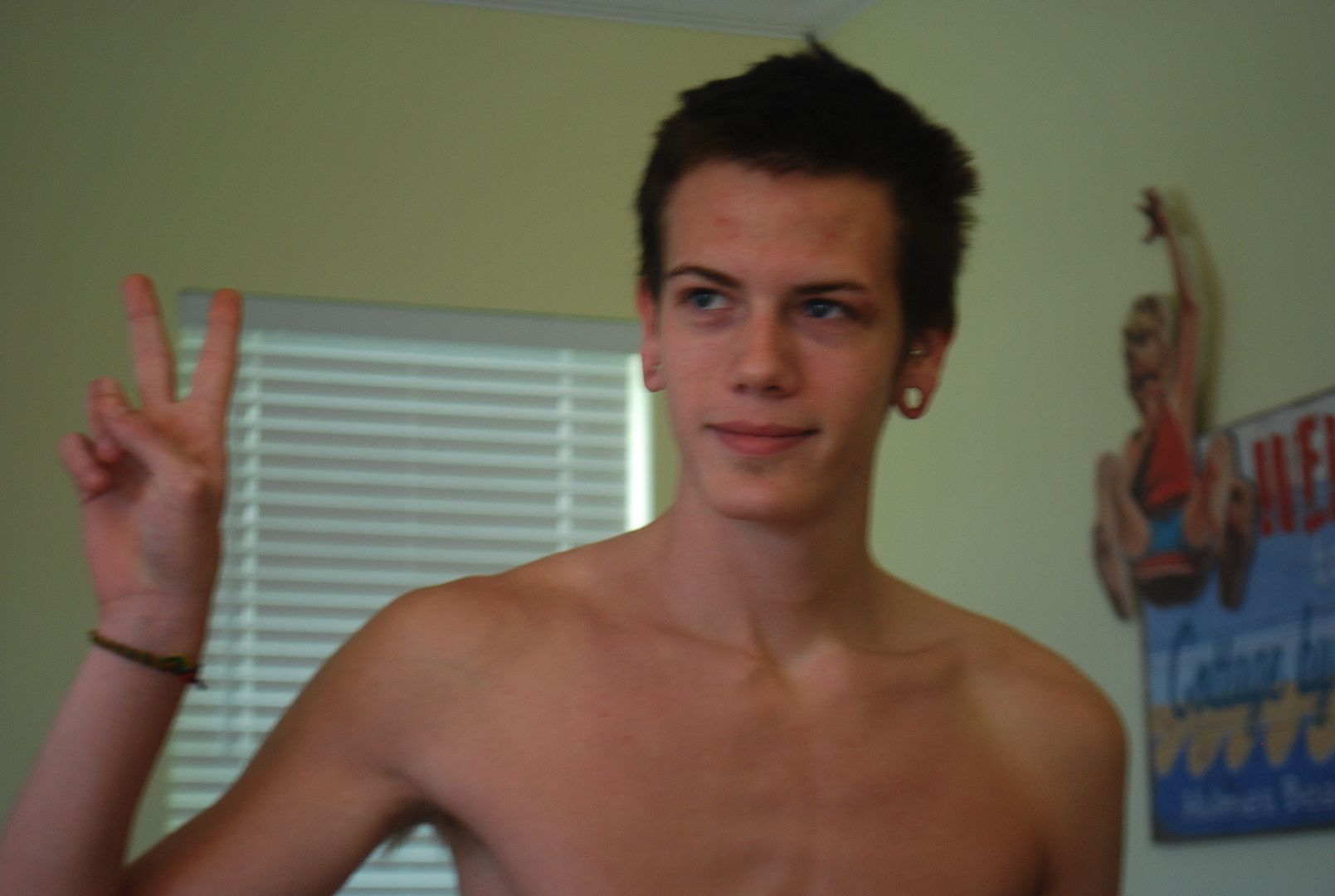 I took photos of my grandson and his friends getting ready for the prom.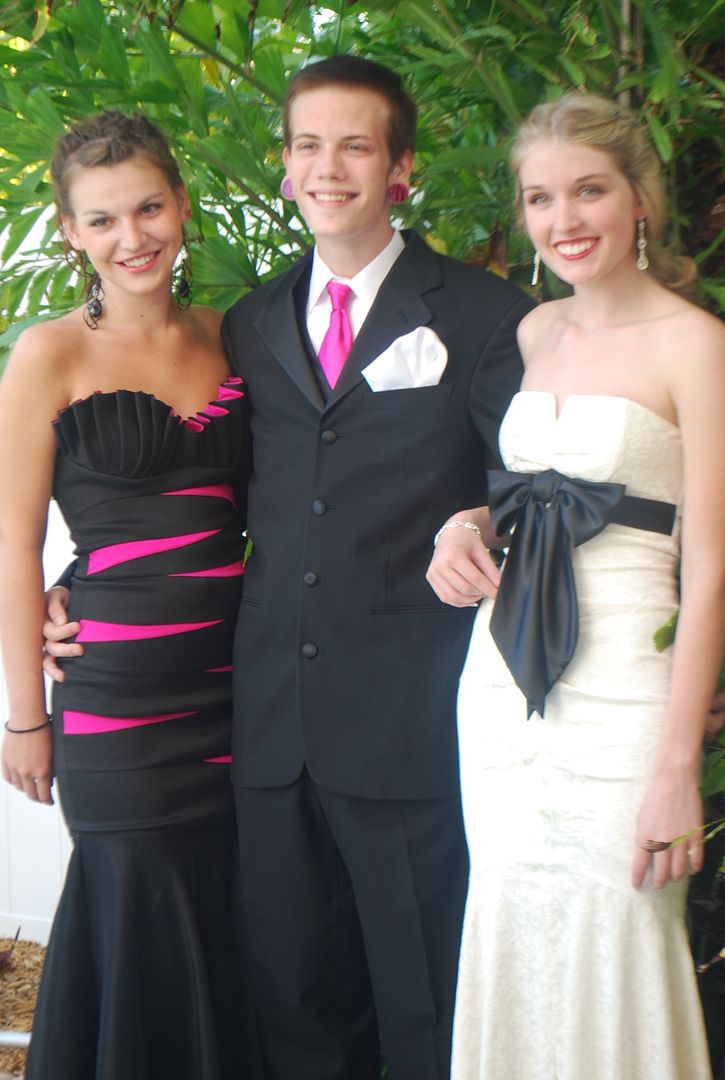 I made dinner for my son's birthday, Chocolate Flan Cake for dessert.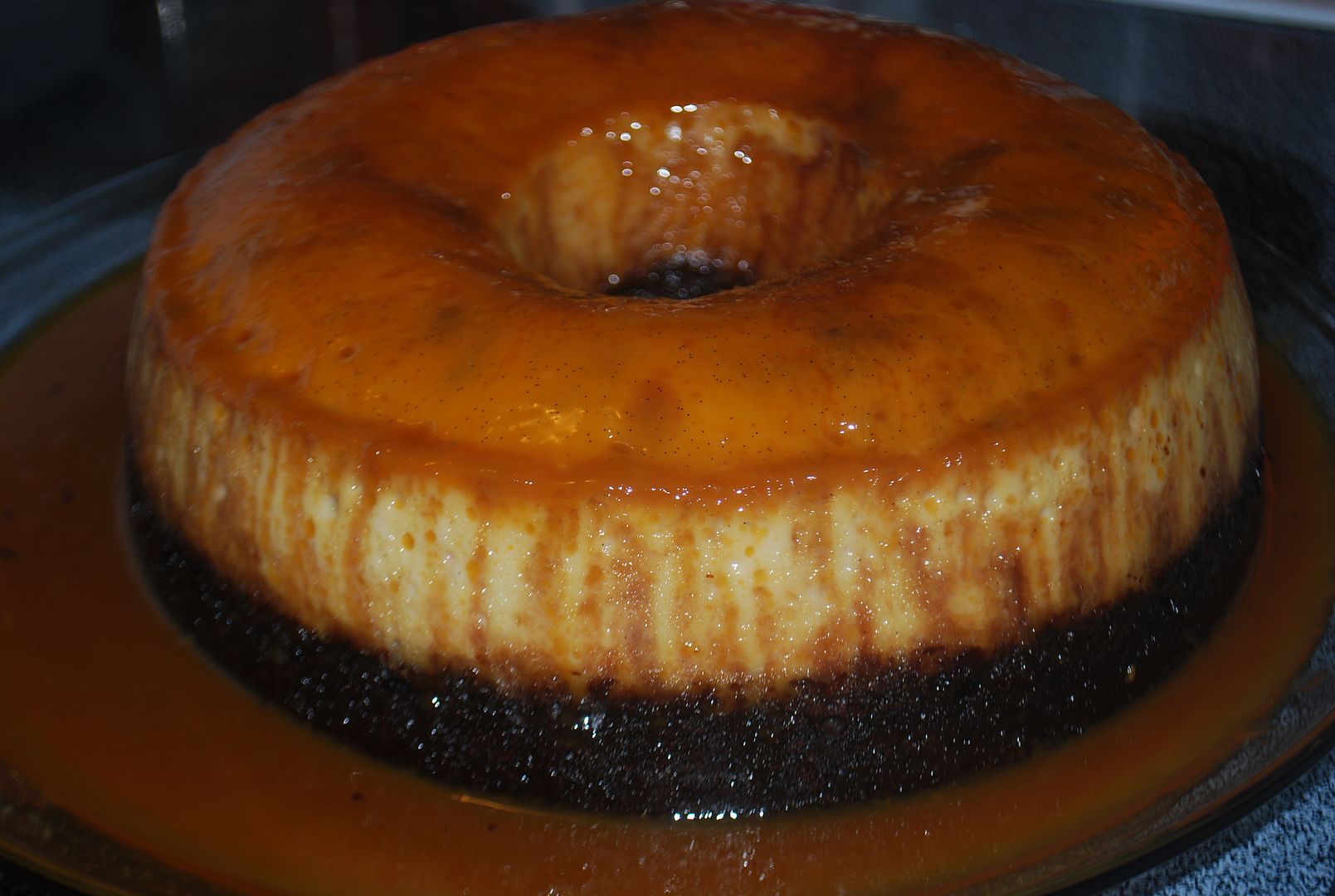 Chris cooked a beautiful and delicious brunch for Mothers Day.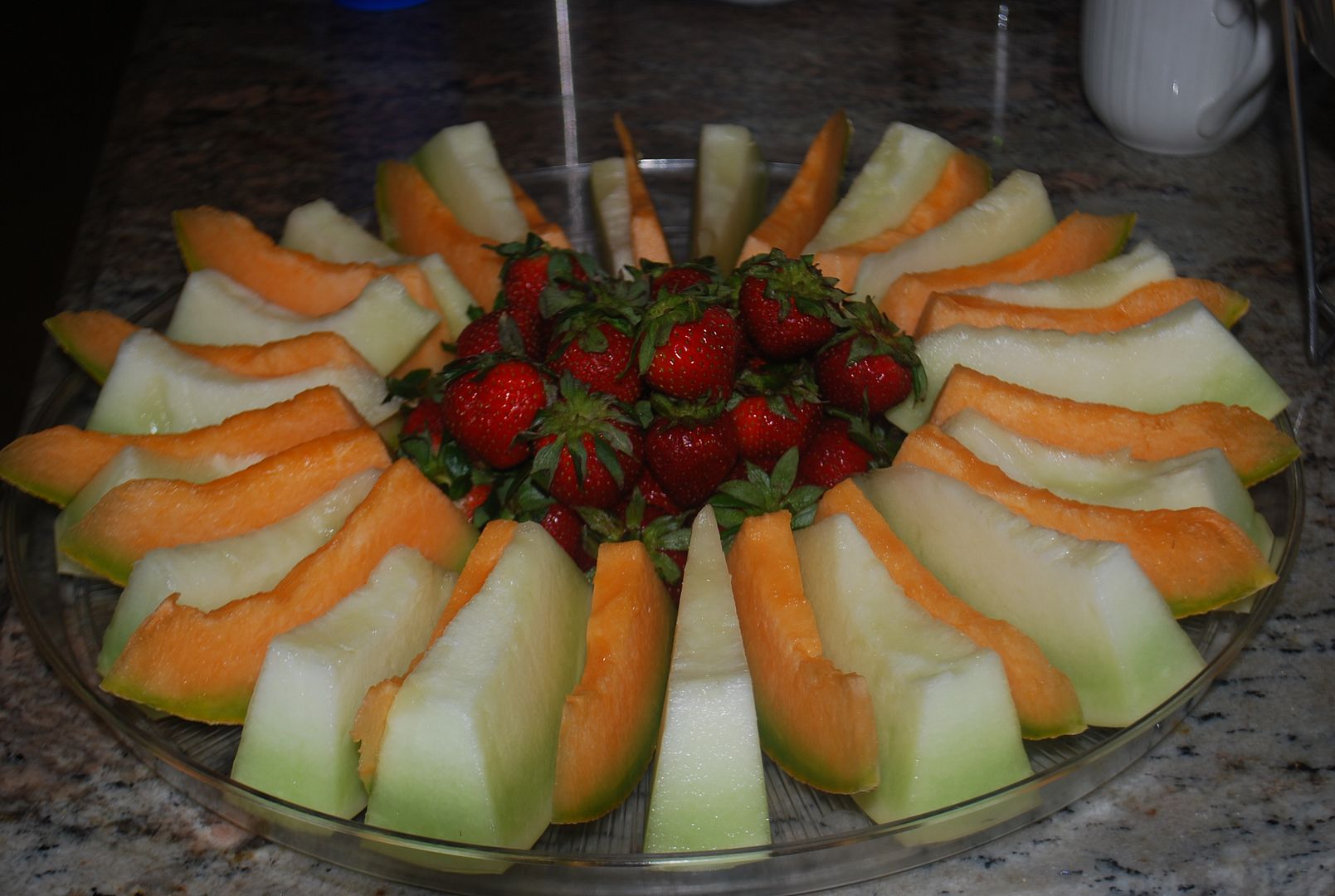 Kelly's Fruit Tray


Eggs Anna, Chris' special breakfast = Toasted English muffins topped with barely seasoned avocado, scrambled eggs with bacon and topped with homemade hollandaise sauce


Egg, ham and green chilis casserole


Piggy Pudding = layers of link sausages, sliced apples and cornbread baked until golden brown then drizzled with pure maple syrup
I met some great people.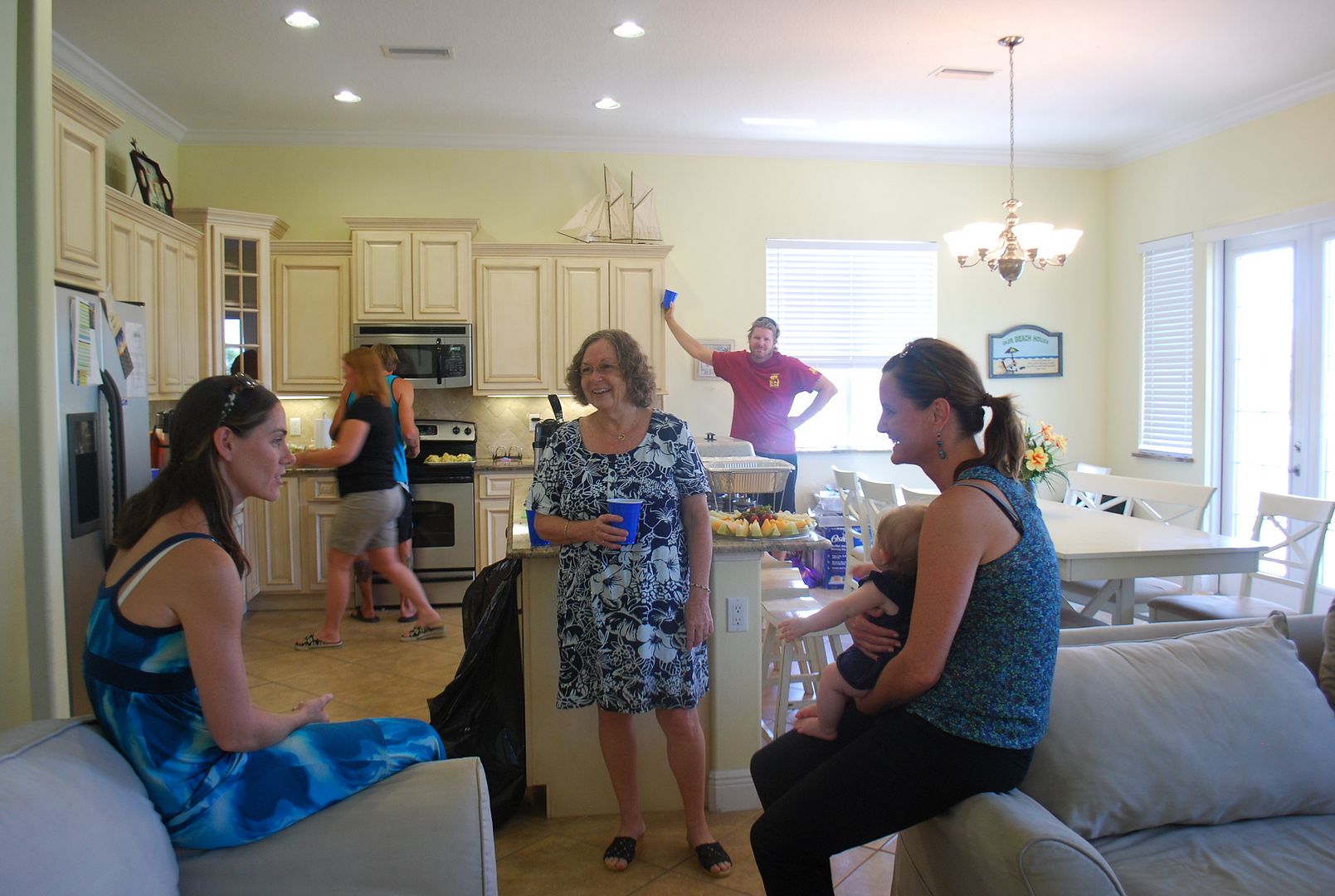 I watched a sunset from the beach, where I had a meltdown because I wanted Tom to be there, too, and had to be comforted by my son -- thank you, Chris.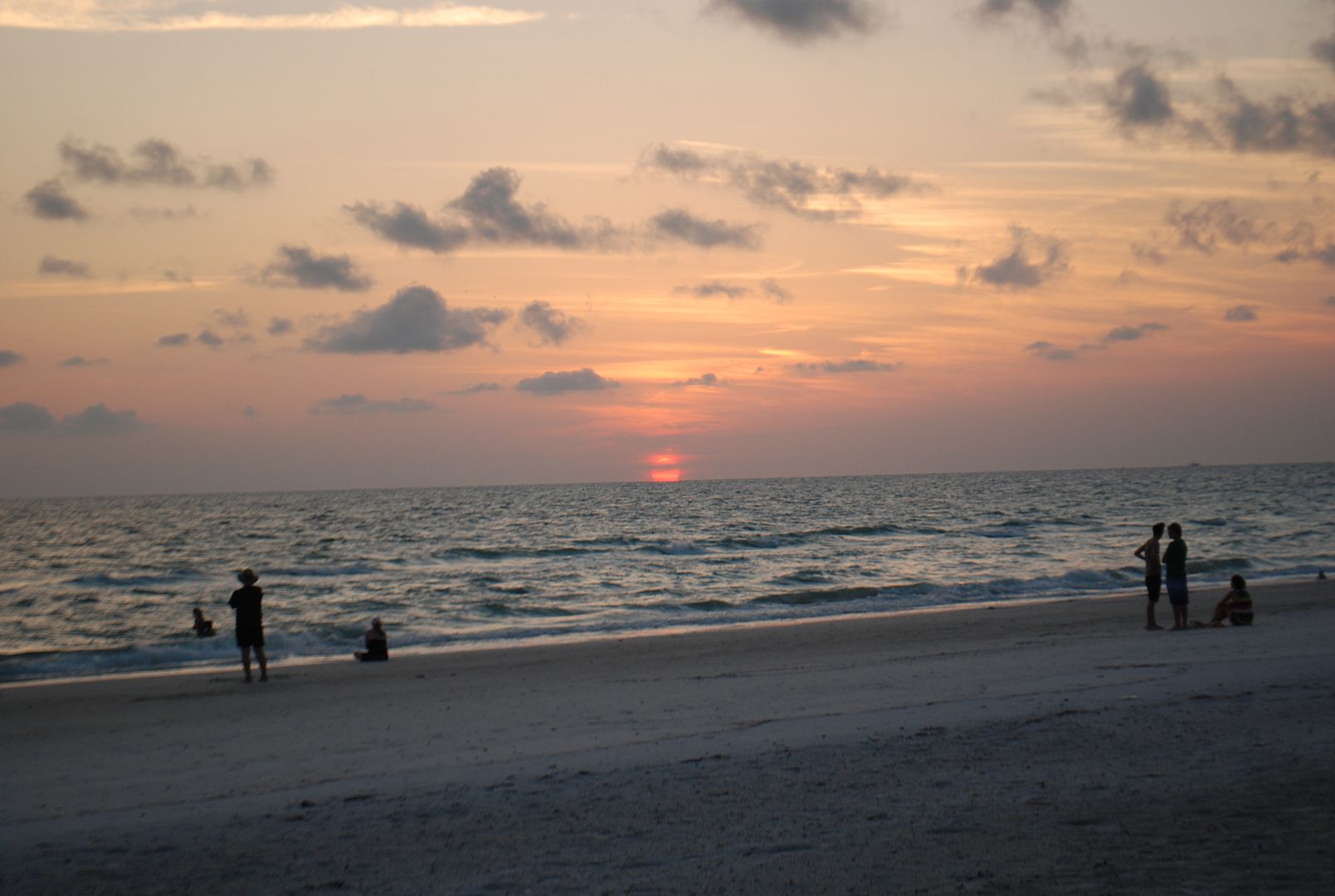 But sadly, Tuesday came and it was time to leave Florida and make the trip home.
The trip is two days down and back. The first day, I witnessed first hand the devastation left by the tornadoes when they ripped through Birmingham, Alabama just a couple of days before. I've driven that same route through that same area many, many times during my trips to Savannah. I didn't even recognize it. I was glad that I grabbed a box of kleenex and through it into the car before I left home. I needed it.
My first night was spent in Troy, Alabama somewhere south of Birmingham. No Hampton Inn, so I opted for an Econo Lodge. The clerk at the front desk didn't even look up when she said, "Can I help you?"
I wanted to say, "I'll take a big mac and fries" just to see if I could get her attention just a little, but went for the obvious, "I'd like a room please."
Her next question, again without looking up, "What kind?"
Okay. I'll admit it. I was tired. I hate traveling alone, particularly driving, and by now I was pretty cranky. Again, biting my tongue to harness a sarcastic retort like "one with a bed and a locking door," I opted for, "a room for one as far from the street as possible." Specific enough, I thought.
I didn't peg the clerk for being a comedienne. My room was about half-way down the building on the second floor without an elevator, so I had to drag my 100 pound suitcase up the stairs. At about 6:00am the next morning, I was dragging the suitcase down the metal stairs....thunk! thunk! thunk!....every freakin' step. I doubt seriously that anyone was awake after that.
Oh, and that "as far from the street as possible" request? My not very well insulated room faced a dead end side street which I learned later was a nice little nook in which 4 or 5 semi-trucks were able to wiggle in next to each other and, because of the southern heat, run their engines all night in order to use their air conditioners. Even the air conditioner in my room didn't drown out the truck stop ambiance. I think I'm going to write a book about what to look for when choosing a motel or hotel.
The rest of the trip there was uneventful...easy even.
The first day of my trip home, I don't think I was thinking clearly. I went through Troy without stopping, hoping to be able to stop somewhere near Birmingham so my second day would be a little shorter.
I stopped at a Hampton Inn about 30 miles out of Birmingham. Booked. The next one was a little closer. Booked. Only this time, the clerk was kind enough to remind me that Birmingham had been devastated by a tornado in recent days (DUH!) and all the hotels and motels within a 30 mile radius of the city were housing federal and state employees, public utility workers and volunteers. Like I said, I just wasn't thinking clearly.
I decided to stop at every hotel and motel in sight....just in case. La Quinta...nope. Holiday Inn Express...nope. Comfort Suites...nope. Quality Inn...nope.
Next stop...Best Western. I stood at the front desk but no one was there. "Helloooo," I said to the doorway to an adjacent room. Nothing. Again, "Helloooo." Again, no response. I thought,
I'm not leaving here until someone tells me they do not have a room available.
I grabbed a business card off the counter, went to my car and called the 800 number. Reservation? No problem. Jackpot! Yaaay!
With my reservation in place and secured with my credit card, I went back inside to claim my room. I stepped up to the counter, but still no one was there. Out of the corner of my eye I saw a man walk towards the door that led to the office behind the counter.
As he emerged from the office, he asked, "Hi. Do you have a reservation?"
"Yes," I said.
Thank Gawd!
"I just made it through the reservations telephone number."
"It's a good thing you did," he said, "because if you would have come inside instead I would have told you that we didn't have a room available. We're overbooked."
I spent the night in a Best Western non-smoking king room. I was lucky to have it.
The last day of my trip ended equally well. I-40 in northeast Arkansas, the route I take to get home, had been closed several days due to flooding. I was fearful that I'd have to take a long and painful detour through the Arkansas backwoods. But as I neared the Tennessee border heading into Memphis I got a Twitter text: "AHTD - Prairie Co: I-40 WB at the 202mm has been re-opened."
The rest of my trip was smooth sailing and I made it home long before dinner.
"All my bags are packed, I'm ready to go."
Tomorrow I'm headed for San Francisco to visit my oldest son and his family, but this time I'm flying. Six days on the road (three out, three back) driving by myself is too taxing for me. The cost of gasoline and hotels is comparable to flying as long as I don't rent a car, so I won't. I'll miss visiting my aunt and cousins in central California, but it'll just have to be next time.
I'll spend a week enjoying my son and daughter-in-law's company, hugging and kissing grandkids, taking photos. I'll share all of that when I return.