Day three of my walking plan complete.

Monday I took Joe with me, but left him in the car while I walked. Yesterday and today I took him with me, left him in the car for my 30-minute 2-mile walk, then took him for a walk afterward. Yesterday we walked about a quarter of a mile. Today we walked a half mile. He is great on the leash, responds easily to a slight little tug and just keeps moving forward no matter who or what crosses our path. He walks pretty fast for a little guy. I sort of let him set the pace without taking the lead and I had to walk pretty quick to keep his pace, but I think the half mile is his max, particularly in the summer.

I took a large glass of ice water with me and when we finished our walk, I took a big drink of water and I gave Joe some, too. No. I didn't drink any more water out of the same glass after Joe did. Ewwww.

And, oh by the way, Joe got a haircut on Monday....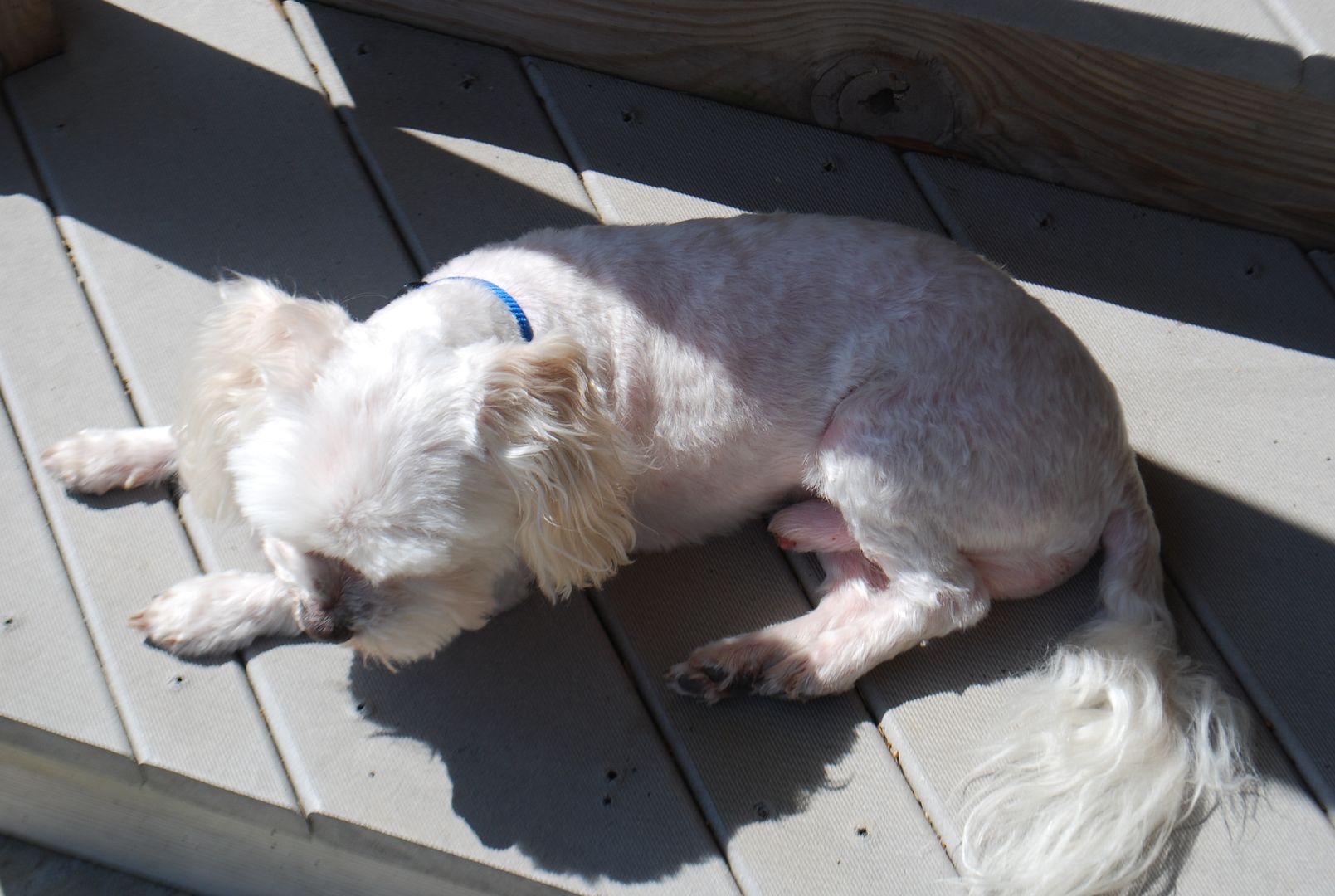 It's called a do-over. Shave it all off and start all over. I currently have more hair than he does.
Just as I was going to write about Spring springing and the weather finally turning gorgeous with highs in the high 70's and low 80's, tomorrow's high is in the 60's and later in the week 55. And I had already put all my sweatshirts away. Crap! I guess I'll be pulling them out for a little while longer.
But I won't let that discourage me. So far there's no forecast for a freeze. We pulled the tropical plants out of the garage last weekend and set them on the patio...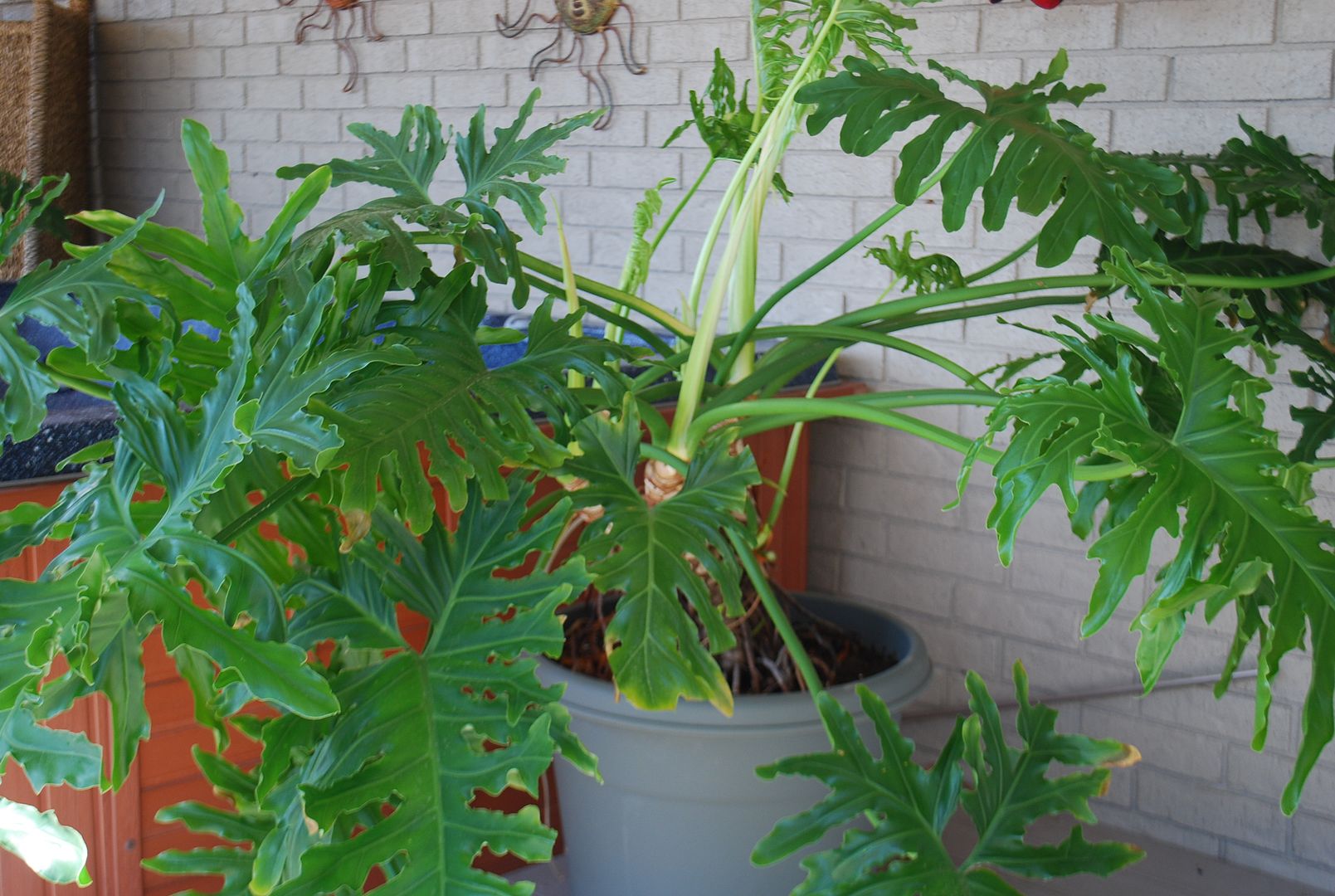 The Meyer lemon tree I bought last spring has tons of buds on it, so maybe I might get a Meyer lemon or two this year...
Tom took all of the wind chimes out of the shed and hung them up around the patio and in the pergola...
The day lilies have come up although there aren't any flower buds yet....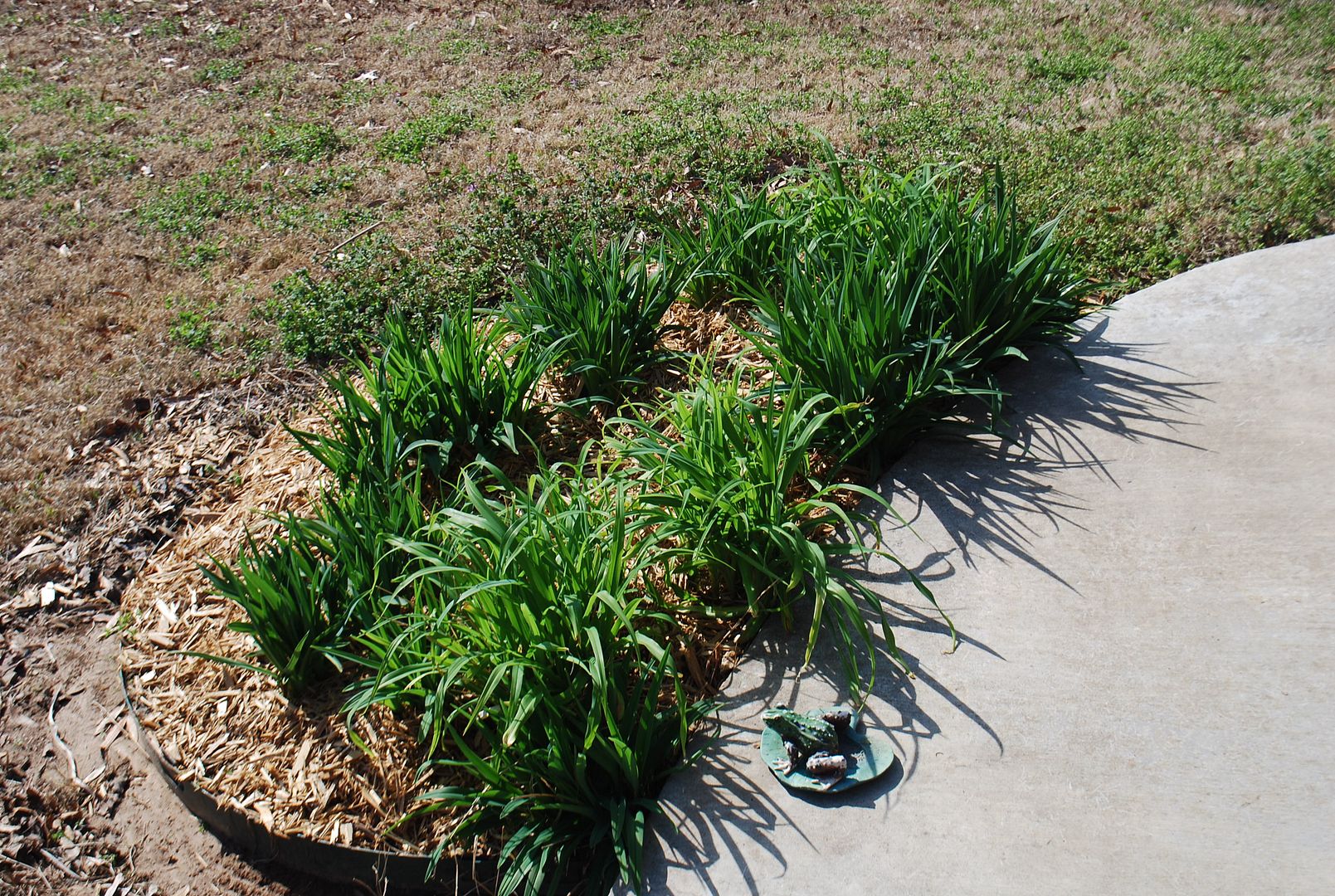 And of course the first things to bloom are the daffodils...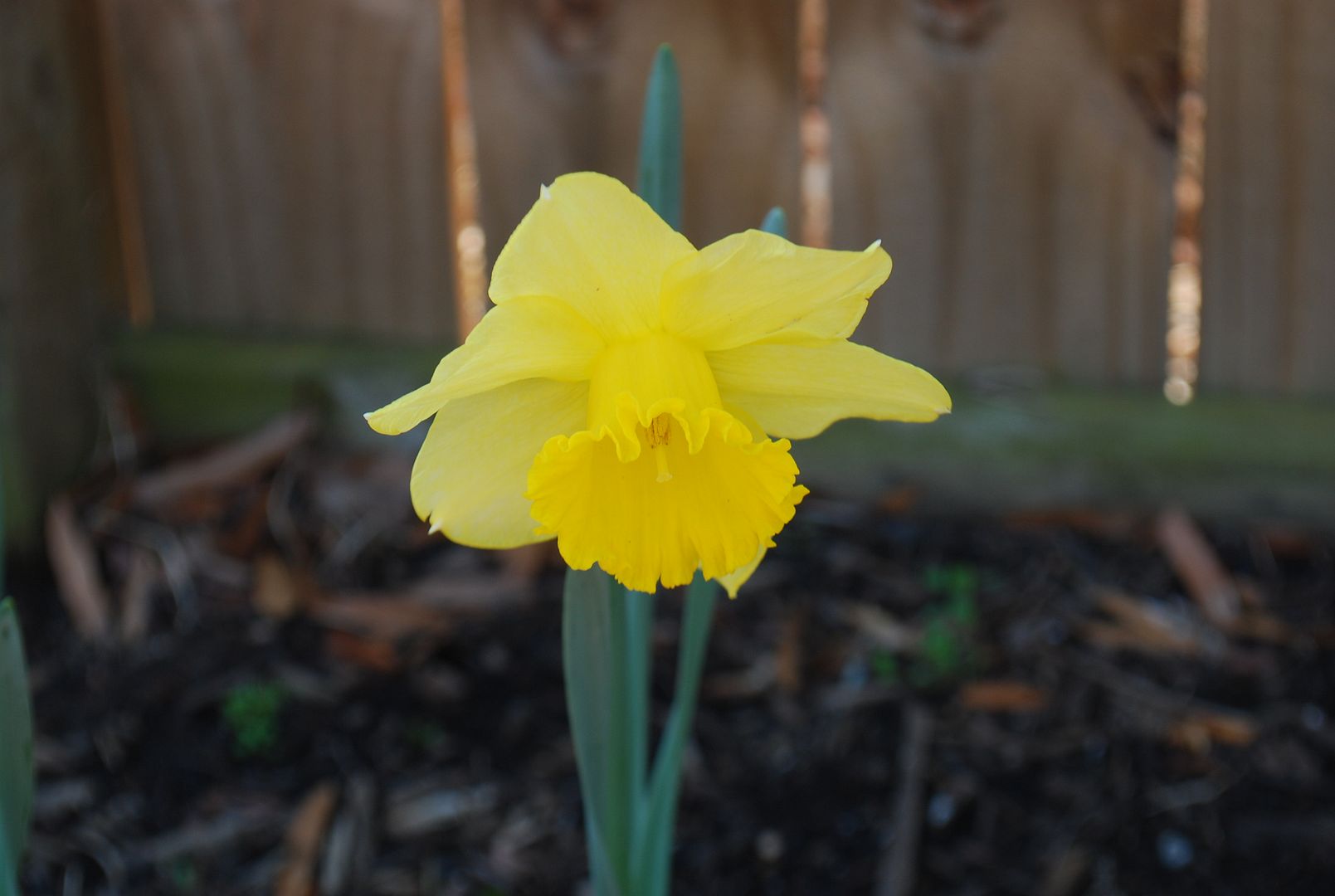 It's not just hearsay. The evidence is clear and tangible. Winter is gone. Spring is here. Unless a surprise hard freezes turns all the green foliage brown and wilted and requires all the trees, shrubs, plants and bulbs to start all over again. In which case, I'll cry, stamp my feet and curse like a child, albeit a very profane child.