Tomorrow is Christmas Eve and Saturday is Christmas Day.

We are staying home, fixing a simple dinner, by ourselves by our choosing. No big Christmas dinner. No turkey and all the trimmings. Just a simple quiet dinner.

For gifts, I baked cookies and breads for my sons and their families and for Tom's parents.

I just wanted to take a moment to wish all of my family and friends (internet and otherwise) a very Merry Christmas and Happy New Year and leave you for a few days with an excerpt from my favorite poet: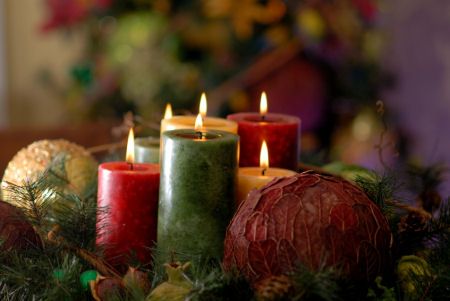 We, Angels and Mortals, Believers and Nonbelievers,
Look heavenward and speak the word aloud.
Peace. We look at each other, then into ourselves,
And we say without shyness or apology or hesitation:
Peace, My Brother.
Peace, My Sister.
Peace, My Soul.
-Maya Angelou (excerpt from Amazing Peace)