Yes, that is how I am feeling today. So much female bashing lately, even after the election. Then I ran across this post on Anglachel's Journal. All I can say is thank you...

So now what? Today is Friday. I don't feel like doing Some Things Friday, but I'd like to do a little something. A while back I came across The Simple Woman's Daybook, but since I am by no means "simple", I merely copied the concept for use at another time. The time would be now, since I am feeling like I, once again, need a little creative boost.

This will be my occasional Daybook…

FOR TODAY NOVEMBER 14, 2008 (Who knows how things will be tomorrow)...

Outside my window...it's rather dreary and overcast, but the forecast is for a sunny, but very cold weekend.

Waiting..."on the world to change." John Mayer, The Continuum CD

Catching up on...office stuff and organizing recipes for my food blog.

I am thinking...about everything. My head is filled with thoughts. Karen ~ her grief and her health. Milt, my father-in-law ~ he has a CT Angiogram on Monday. Jacob ~ this weekend he is performing in a play he wrote with other students in an acting workshop. My friend, Tammy ~ I saw her in Kohl's the other day. And, finally, my nephew, John's, new baby boy, David...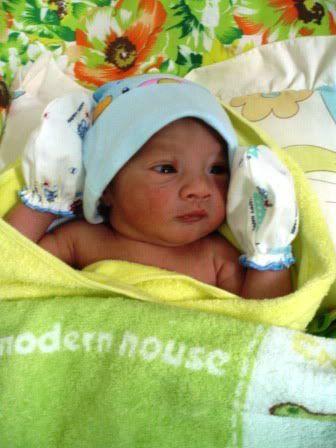 I am thankful for...the work Tom continues to have inspite of the downturn in the economy. I am thankful that my sister-in-law, Christina, happily cares to my in-laws needs and keeps the family posted. I am thankful for the loving relationships that continue to soothe my heart. I am thankful for my health, as it becomes clearer to me daily that it is nothing to take for granted. I am also thankful that this "Daybook" reminds me that I have many things to be thankful for.

From the kitchen...we will have leftovers tonight for dinner. Last night I made Pork Osso Bucco for dinner. Of course, we have leftover pork and parmesan grits. Tom made Pasta with Sausage, Tomatoes and Cream for dinner the night Karen and I arrived home from our trip from Las Vegas. We froze those leftovers. Tonight, a yummy Italian buffet.

I am wearing...sage green cropped pants and a multicolored v-neck t-shirt, both from Chico's, and flip flops

I am creating...this blog, although it is not fully my creation because the basic concept is not mine. It's more of a collaborative effort.

I am going...to stay home today and pay all my bills online.

I am reading...Patriotic Grace by Peggy Noonan. I know she's a Republican, but as I've said many times, I'm not opposed to reading ANYTHING that is thoughtful and well written, even if I disagree. We are ALL Americans, whether we want to acknowledge that or not, and each one of us feels strongly about the positions and policies we embrace, regardless of our party affiliation.

I am hoping...we sell our flip house soon.

I am remembering...my childhood at Clear Lake. I ran across this picture on the internet and it is currently my desktop wallpaper...




It reminds me of my sisters and me on the boat docks at Nice (pronounced "Neece") Campground on Clear Lake. The littlest girl definitely reminds me of my sister, Robin.

I am hearing...the birds outside and Karen snoring in her room (or it could be Bella, her miniature pinscher, that is snoring).

Around the house...are books in piles on the coffee table and book case waiting to be read, DVD's and CD's lining the shelves in the den and a stack of printed and hand written recipes for my food blog, Terri's Table, laying in a stack on the island in the kitchen.

One of my favorite things...is creating something new and delicious and sharing it.

In the near future... we will be waiting to hear about my father-in-law's CT Angiogram results to see what, if anything, can be done. Also, Tom and I have decided to go back to Grace Church, starting this Sunday. We haven't been back to Grace or attended any other church since we moved back to Arkansas. We are two of the founding members of Grace Church, Tom was a member of the first building committee and he was also one of the first trustees of Grace. Our former pastor was promoted to a position within the global ministry and we have not yet met the new pastor. We are looking forward to it.

My plans to focus on...Thanksgiving Day dinner at our house this year. I already have the menu, now I have to plan the shopping list and preparation. The first part of December, we will drive to Memphis again to see another musical. We WILL be decorating the house for Christmas this year. I refuse to let another holiday season pass feeling like the Christmas spirit is every where else but my home.

Here is a picture thought I am sharing...

I'm hungry and this is a chorizo, egg and cheese burrito...


Based loosely on the The Simple Woman's Daybook