The question: Is it Spring yet?

First we got ice. The tree limbs have been so heavy with ice accumulation, they almost touch the ground.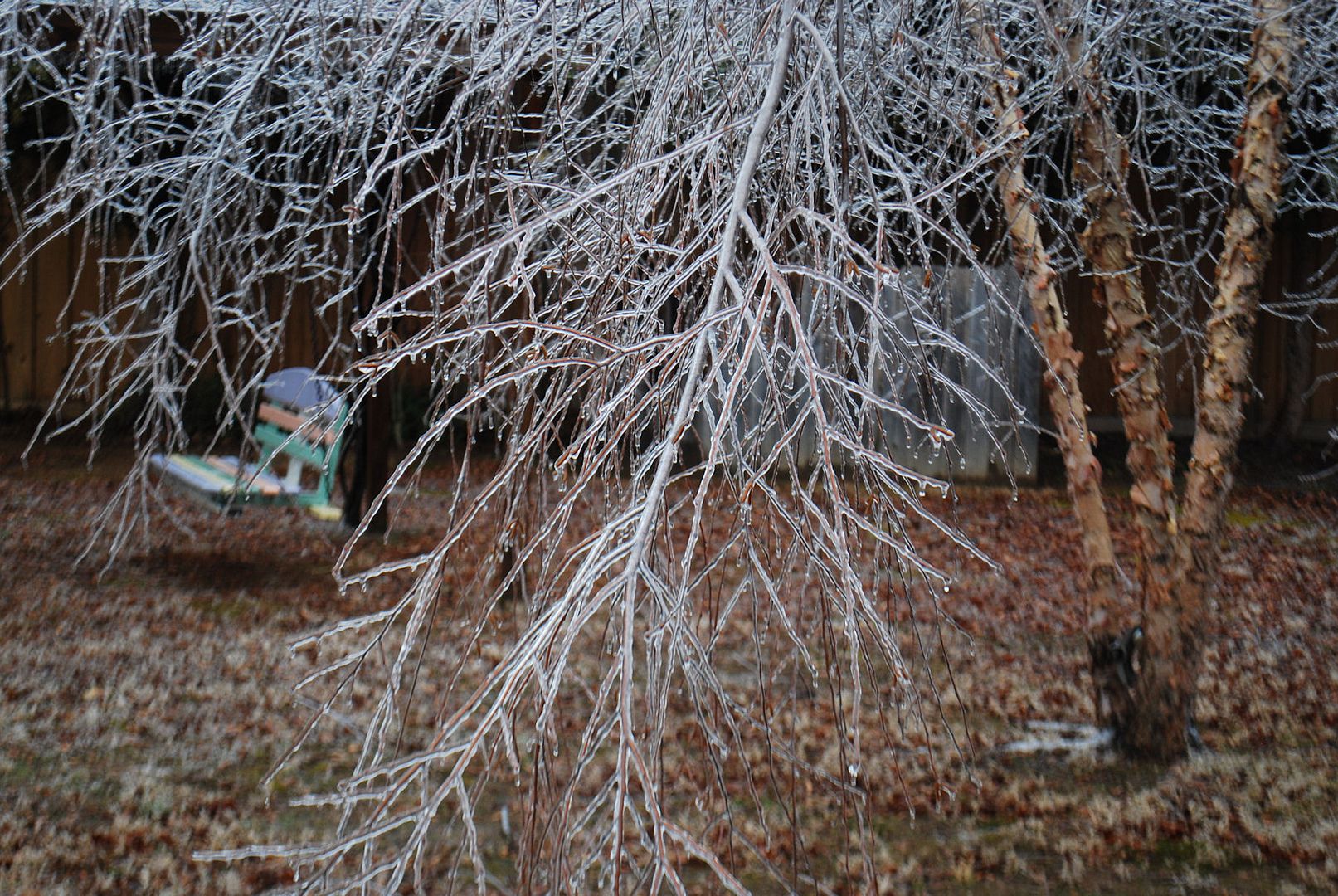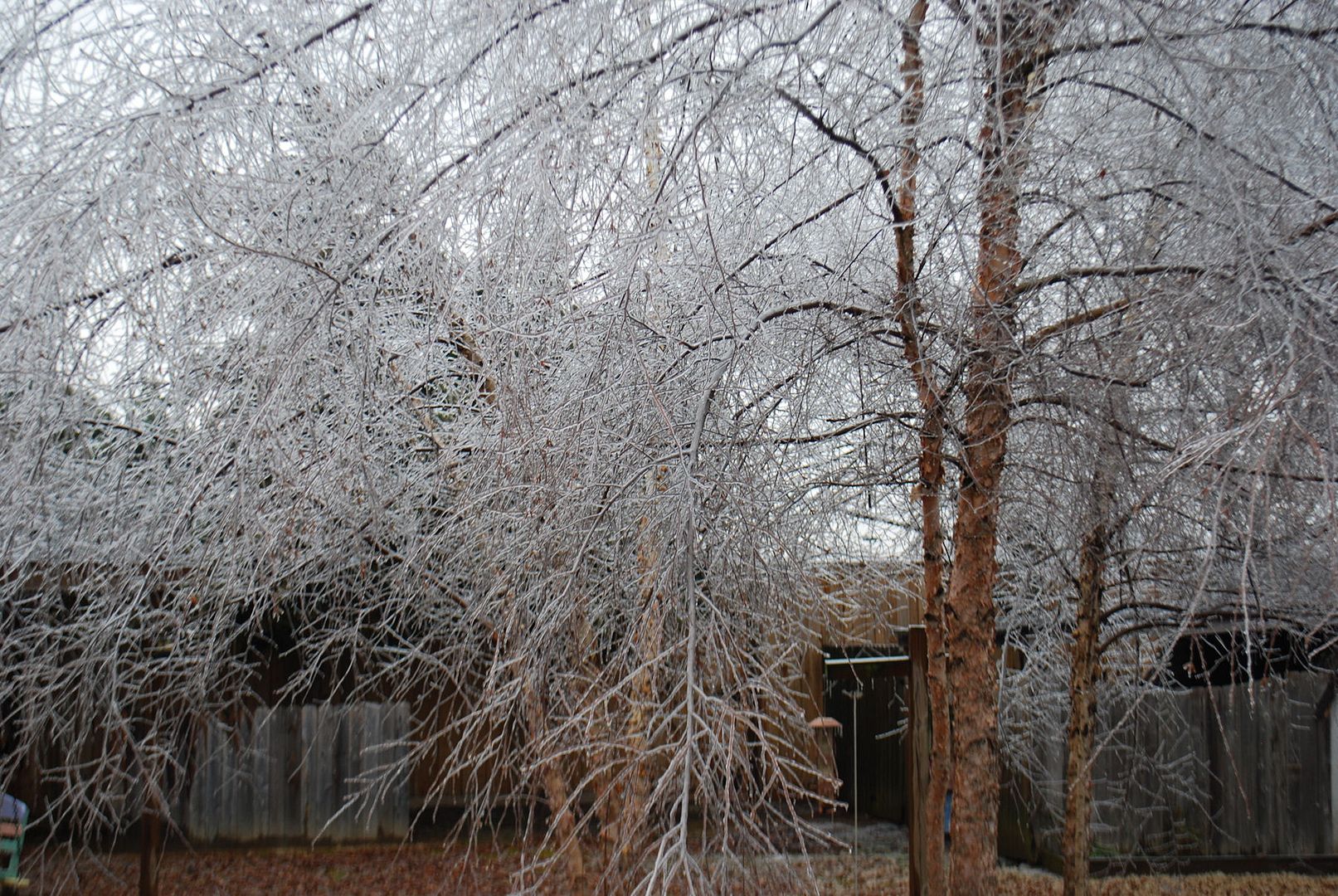 And a couple of days later, we got snow.
The pond is frozen solid several inches and the snow accumulated on top of it.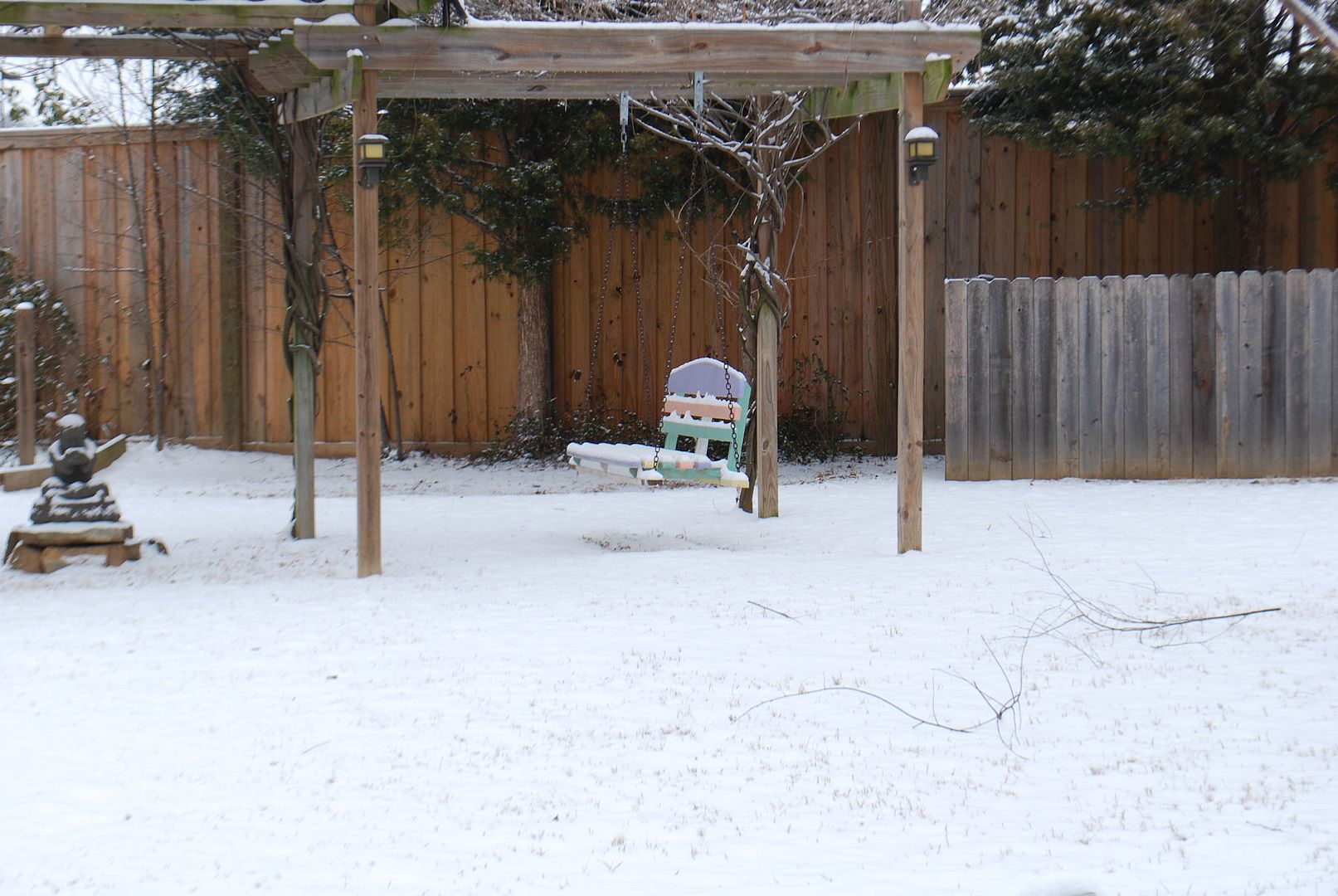 Birds are walking through the light snow on the edge of the patio searching for shelter.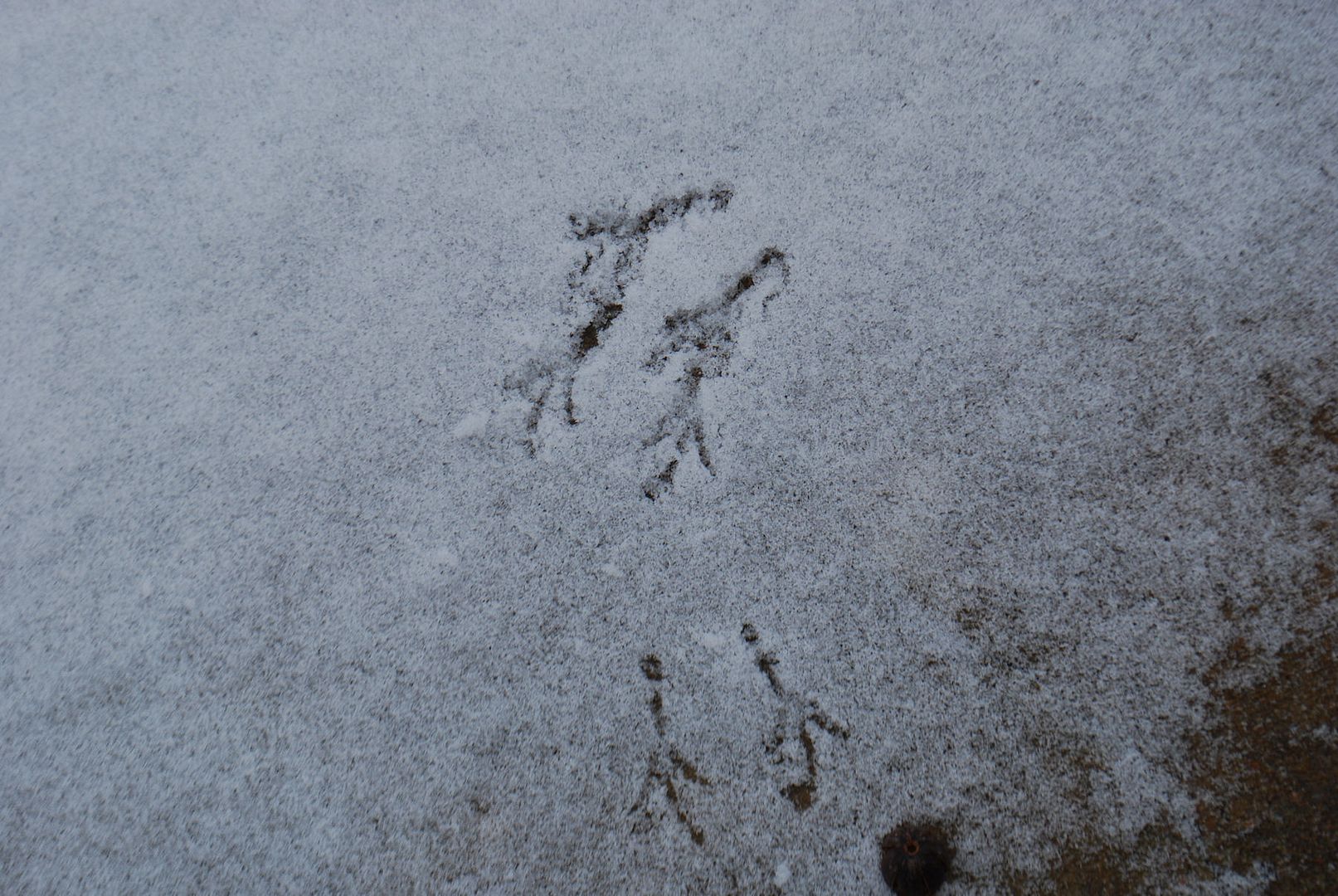 More snow and ice is forecasted for Monday and Tuesday. I can't wait. {/sarcasm}