I still have a lot of stuff.

Even though I have culled and culled and culled for nearly 2-1/2 years, I have too much stuff.

Even though Tom remodeled the laundry room, taking out walls, adding new shelves, making a bigger more organized room, I have too much stuff. It won't all fit and there is still more stuff in the garage.

It's like Doritos. You know what I mean. Cull it out, it just makes more. In the dark and quiet recesses of my closets, my stuff is churning out more stuff.

So what do I do? I actually try to accumulate more stuff on purpose, which is the purpose of this blog.

I want one of these...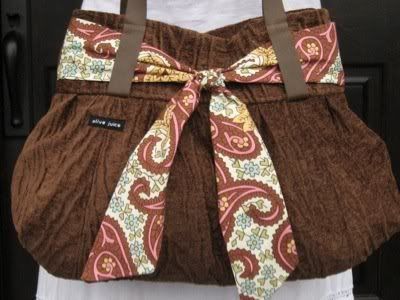 ..and I have an opportunity to win one! The rules are simple. I must blog about the contest so that you will know that you have a chance to enter, too. Seems pretty counterproductive to me. The more people I get to blog about the contest, the more entries there are, which, in turn, reduces my chances for winning one of those awesome bags. Huh??

Oh, well. I'm doing it anyway because I like this company's position. The bags are made in the U.S. and utilize overrun fabrics that would be ordinarily be thrown away into landfills to make these creations.

I'm doing it anyway because I love the bags.

Here's how to enter. Blog about these great bags and the company! Then go to this link, OliveJuiceBags.com , click on "Bag of the Month Contest" and let them know you've blogged about the contest. That's it. Your entered!

Oh, by the way, I want this one...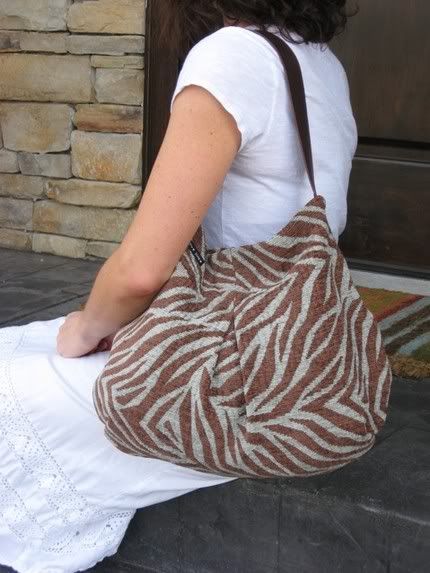 If you don't want to click on the OliveJuiceBags.com link, you can click on either of my photos to get there, too. Good Luck! May the best woman win...which, of course, would be me!