..."as no one in our entire lives has ever done, not our parents, siblings, spouses, friends - and hardly ever our own grown children." ~ Ruth Goode


So for lack of anything else special to write, I give you my Occasional Daybook…

FOR TODAY, JANUARY 5, 2009...

Outside my window...it's cold and raining, with occasional sleet. A far cry from the 78 degrees we enjoyed Saturday. On our way home from dining out, we put the top down on the convertible. It felt like spring. Apparently, spring-like weather was short-lived. Currently it is 31 degrees outside.

Waiting…for spring, obviously.

Catching up on…paying bills and blogging, especially my food blog, Terri's Table, which I have seriously neglected.

I am thinking...that I will never figure out how to resolve some issues in my life and that those issues require more than my energy and my input to resolve them. I am beginning to think that perhaps some of those things are just unresolvable and maybe I should just give up on my end. Right now, it seems as though when there is one step of movement forward, I can expect 12 steps backward. Completely unproductive.

I am thankful for...having everything I need at this very moment. My house is warm and well-lit, I have food on the table, gas in my car, a little money in the bank and I'm starting a new job tomorrow. Some people are not so lucky.

From the kitchen...tonight's dinner is butternut squash soup and grilled portabella mushroom sandwiches.

I am wearing...warm clothes; long sleeve t-shirt, sweat shirt, Nike cold-weather running pants and Ugg-style boots.

I am creating...very little at the moment.

I am going...to stay home today and get caught up on office tasks.

I am reading...or rather finishing up "Letter to My Daughter" by Maya Angelou. Then I will start "Multiple Bles8ings" by Jon & Kate Gosselin, a book I received as a Christmas gift.

I am hoping...I enjoy my new job.

I am remembering…what summer was like when it was hot outside and I was wearing shorts, t-shirts and flip-flops...(sigh).

I am hearing...my sister, Karen, in the next room talking to her dog and cat. They are not answering.

Around the house...the floors are vacuumed and the furniture is dusted (thank you, Tom) and I can devote my time to other things...like laundry.

One of my favorite things...is counted cross-stitch. My sister-in-law, Carol, taught me years ago and I fell in love with it. In a couple of weeks, our small church is hosting Women's Day Out and we will meet at the church and complete some of the cross-stitch ornaments that were never finished and do some crafty stuff to prepare for next year's Christmas season.

Recently…I have been a little melancholy, which sometimes turns into biting sarcasm in order to hide the weepy side. Hey, you gotta have some defenses.

A few plans for the near future…start back to work on remodeling our house. I think Tom will start demolition on the laundry room in a couple of weeks. I will have to take before and after photos.

Plans to focus on…just trying to keep things simple and uncomplicated.

Here is a picture thought I am sharing...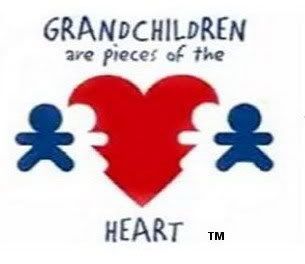 Based loosely on the The Simple Woman's Daybook