Today is Friday, you know what that means? Not much. Just the end of the work week.

Tonight ZZ Top is playing at the Riverfront Amphitheater in Little Rock. Early last week Tom decided that if he could get reserved seating tickets, he wanted to go. He did and we are going. I've endured worse. Last year we went to see Bob Seeger (sp). Tom knew the words to every single song and mercilessly sang along.

Some Things I Love:

1. My grandson, Jacob. Today is his 17th birthday.

From this...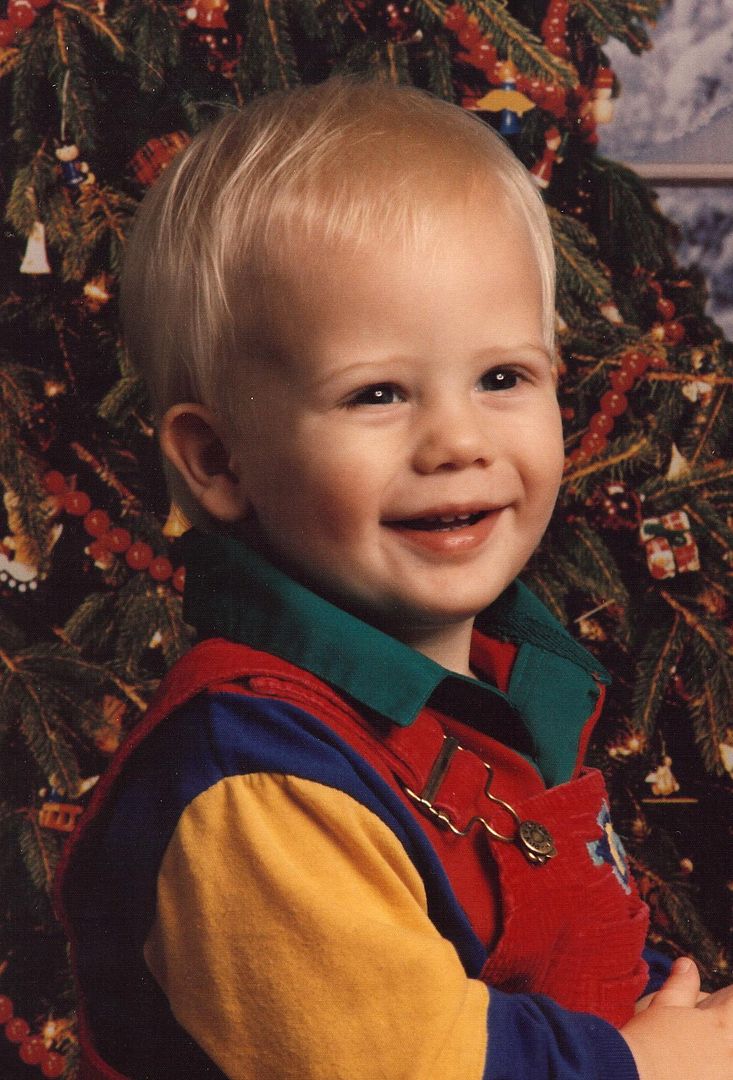 To this...

He's an awesome young man.
2. The weather. I love the warm weather.
3. Memorial Day weekend we will be taking a trip to Savannah to visit Chris, Kelly and the grandkids. Got a great deal on a nice hotel. Cool! But I can hardly wait to revel in their presence. There will be a lot of hugging going on.
4. It's almost time to put the ski boat back in the water and renew my friendship with my floatie.
5. I love that one of the first things we did when we moved into this house was build a cover over the patio. Last weekend, as it was raining buckets (and before the tornado sirens went off), Tom and I sat outside after dinner enjoying the warm weather protected from the rain.
Some Things I Hate:
1. The tomatoes in my garden that I started from seed are just sitting there...doing nothing. Grow, dammit, grow!
2. It has been absolutely beautiful this week. Highs have been in the mid-80's, lows in the mid-60's. But, of course, we have a cold front pushing it's way in. Sunday...yes, Mother's Day, crawfish boil, entertaining outside...not! It is supposed to rain and be 68 degrees! Welcome to spring in Arkansas!
3. Being tired. I've been really tired this week. It makes me grumpy and unmotivated.
4. Hypocrisy. It reared it's ugly head again this week. Dr. George Rekers, a Christian anti-gay leader, was caught with a male 'escort' from Rentboy.com whom Rekers hired to accompany him on a European trip. Reker's initial explanation was that he needed someone to "help with the luggage." He since posted yet another explanation, stating on his Facebook page, "I deliberately spend time with sinners with the loving goal to try to help them." However, according to the article in the Huffington Post, the escort now says that Rekers is gay. I won't go into detail in this post, but you can read the article
HERE.
5. Even though I said I was going to and even committed myself in writing, I didn't start the Couch-to-5K this week. However, I will start fresh on Monday.
Some Things I Just Don't Get:
1. The White Castle food chain is selling a
burger scented candle
. The upside of this is that the proceeds from the sale of the candles is going to charity. While I applaud White Castle's efforts to raise money...well, who wants their house to smell like a greasy, fast-food joint?
2. Why I continue to make myself feel really, really bad, I don't understand. But as of this week, I am going cold turkey. I read a blog called
"Life on Grief Street,"
or I
USED
to read that blog. "Life on Grief Street" is a woman's sad, heartfelt, poignant account of her journey through grief since the sudden death of her husband just over a year ago. I weep every time I read a post. It makes me sad and afraid. So I have to stop. I have unsubscribed. But my interest is still a mystery to me.
3. The
Arkansas Times
is a weekly newspaper and maintains a website, which features blogs by their staff members, one of which is called
"Eat Arkansas" the Blog for Food Lovers.
Apparently, just about the only food Arkansans love is burgers. As of this morning, there are eight posts about hamburgers or hamburger joints. Four other posts feature fried fish (probably catfish - I didn't read it) and french fries, steak, BBQ and a pizza buffet. In all fairness, there are also posts about Gulf shrimp (it'll be good luck getting any more of that any time soon - Thanks BP and Transocean!), oysters, sushi, a restaurant changing it's menu for the summer and the opening of the farmers' market. By and large, though, it's basically about crappy, greasy, fried, alarmingly unhealthy food. I guess I really am a food snob.
4. I would like to know how it is that Transocean, the Houston company that owns the oil rig that blew up two weeks ago, has received an insurance check for $401Million and it took me almost six months to get a measly $2,500 insurance settlement check after the teenager across the street from me backed his father's car into the bedroom at the front of my house?
5. This is Joe's favored position...
Yes, always with his head up looking adoringly and longingly at Tom. If Tom has been gone for more than five minutes, Joe runs to the back door to greet him, then runs around Tom's feet excitedly waiting for Tom to reach down and pet him. Joe is so obsessively enamored that, when he's following Tom all over the house, he often fails to be aware of his surrounding and runs into things...a cabinet, a chair, a door frame...because he cannot take his eyes off Tom. Oh, Joe likes me, too. When Tom's not home, Joe will follow me from room to room and lay down on the floor as I go about my business or lay out in the shade on the grass when I'm in the garden. But, I don't get that look...that attention...that enthusiasm. I'm apparently not worthy of adoration.